High School Weekly Newsletter
Craig High Info Letter: Week Ending March 27th
For those that attend
ed
 our 
online 
Parent Town Hall meetings or were able to view the recordings, I hope you found them insightful and 
unifying.  
In the next week or so you will be receiving the Parent-Teacher Conference narratives
 mentioned from the teachers
.  If you have any questions specific to a course, feel free to email that teacher directly.  
Also starting up next week will be our daily PE/Health Program coordinated by Mr. Norton. He will be reaching out to students to explain the Fitness Log they will be keeping, the "Perfect Day of Eating" expectation each week, and the breakdown of M-Fr into outdoor activities and recommended workout videos.   
We will be emailing home 2nd-trimester report cards in the next couple of weeks.  We are collecting grades, reformatting our report cards, and should be good to go early next week.   
And finally, Mrs. T and Mr. Simpson created something for the students that they hope lifts their spirits a little bit, keeps that Badger connection, reminds them that they are important members of the Craig Community and United We Stand!  If you haven't gotten it already, check your mailbox on Monday!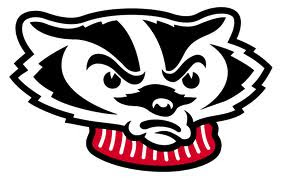 My thought is that we would have 30-minute sessions by Group and Grade which would keep our meeting numbers manageable and allow for more defined conversations.  This would be new to me so it will have a significant learning curve!  It would be helpful if you could email your current questions beforehand so that I can make sure to hit all the marks and make our time together as productive as possible.  You can email your questions to me at ECaparulo@craigschool.org      
As soon as I have the specifics to format and schedule (leaning towards next THURS and FRI), I will let you know. Until then, stay positive and be safe!
Dr. Cap
Message from the Head of School
This second week of our online learning program has been successful. We all have received many messages from the school, and I am aware at times, it might feel overwhelming. Our goal is to get essential information to you that can be helpful and support you as we are all in this together.
Debbie Gallo, our Director of Marketing has been and will continue to collect information from the Craig Community that we can share and celebrate together. I cannot thank our Craig Leaders, Janet Cozine, Niles Furlong, and Dr. Cap for their guidance and support and thank you to our Craig School teachers and their wonderful work as we all unite to provide the best possible learning experience for our students.
Stay Well.
Tad Jacks
Craig Community
We are so proud of our teachers, our students, and our school Craig Community and we want to continue to celebrate this!

We have been receiving many positive messages about your experiences with the online school program. Last week we shared parent comments. This week we would like to share what our students are saying:
I like being able to actually see my friends and interact with my class. Makes me feel less alone and that we are in this together
I actually am asking more questions and getting just as much attention from my teacher as I was when I was in an actual classroom!
I like the starting time and duration of my school day. This allows me to relax and recharge for the next day. The 5-minute breaks between classes allows me to stay organized and get ready for the next class.
Please continue to share your comments, experiences, thoughts, insights and anything else you think would be uplifting and beneficial to the Craig School community.
We have a question for you for this week:
What's your teen sharing with you about their online learning experience?
Email your responses to Debbie Gallo at dgallo@craigschool.org
JOIN US AND SHARE ON FACEBOOK
https://www.facebook.com/thecraigschool/
JOIN US AND SHARE ON INSTAGRAM
https://www.instagram.com/craigbadgers/
CHS Parent to Parent Exchange
NY Times Article-I Spent a Year in Space, and I Have Tips on Isolation to Share: We shared some highlights with our students and because it is just as applicable to our parents and teachers, we wanted to share the whole article with you.    
https://www.nytimes.com/2020/03/21/opinion/scott-kelly-coronavirus-isolation.html?smid=em-share
CHS Summer Academy 
Summer Academy Registration: The CHS Summer Academy will be held on our Mountain Lakes campus in July (July 6-30, Mon-Thurs). For more information and summer academy registration form, visit our school website at https://www.craigschool.org/academics/high-school/summer-programs/ Also, feel free to email our Director of Admissions, Nicole Moon at nmoon@craigschool.org with any summer academy questions.