Week of May 13th, 2019
On behalf of the Craig High teachers and administrators, we would like to thank all of our parents and students for a wonderful teacher appreciation day last week.  It was both heartfelt and delicious. A special thanks to CHS parents Lori Acciarito, Debbie Sammon, and Amanda Jahn for joining us at the high school to appreciate the teachers in person and help out with the luncheon.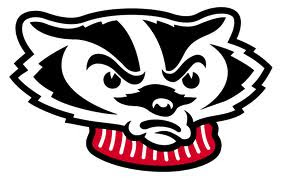 3rd Trimester Progress Reports will be coming home with your teen this Thursday, May 16th.  If you have any questions on a progress report, please feel free to email that teacher directly (teacher email addresses are on each progress report).   Each student's COACH will be reviewing the progress reports with their COACHees during afternoon support this week.  This will allow our students to be an active participant in understanding their progress in specific classes, gain clarity on areas they need to continue to work on, and to be a part of the game planning necessary to set and achieve any end-of-the-year goals.
CHS Student Spotlight 
CHS Junior John Lepes Speaks to Patriot Path Council: Last week, CHS 11th grader and current Life Scout, John Lepes made a speech at the Patriot's Path Council's annual fundraising breakfast.  John had been asked to speak to the council of Scout Leaders and Eagle Scouts specifically about his experience as a Scout and how Scouting helped him to better understand his learning differences and gain more confidence in himself.  John has been a scout for 6 years and is currently in the proposal stages of pursuing his Eagle Scout badge.
CHS Program Spotlight
CHS 9th Graders Enjoy Shakespeare at the Pax Amicus Castle Theatre:  The freshman at CHS joined other HS students from around Northern Jersey for an unabridged performance of Romeo and Juliet at the Pas Amicus Castle in Budd Lake.  The Castle as the locals call it was a Jewish Community Center in the 1940's.  Then a  Knights of Columbus Hall in the 70's until it was purchased by two local HS educators (Stan Barber and Bob Finely) to become the community art center it is today.  In addition to the amazing sets and authentic time period costumes, our  students were also treated to a stage combat demonstration on sword play as well as a Q&A with the cast after the show. Special thanks to Ms. Bank and Mrs. Gallagher for leading this amazing experience for our students.

 
Craig High School Yearbook 2019:  It is yearbook ordering time and we are excited to share with our Craig families our 2019 yearbook, CHS "Connections". In addition to the traditional classic yearbook features, this year's edition is in full color with each grade being represented. There is also student artwork throughout the school year, sports and events, and a special expanded section for the Class of 2019 including their fondest memories of CHS and a baby picture or two!  The cost of this keepsake and future collector's item is$37.50.  Email Mrs. Maas (DMaas@craigschool.org) to reserve your copy and/or send in your check made out to the Craig School.
CHS Sports Desk
CHS Badgers Softball Drop Home Opener:  The Badgers kept it close but came out on the short end of their home opener to Benway High, 6-3. Great pitching and defense from Senior Captain, David "EB" Altman who struck out 3 Benway batters and caught 3 pop flies himself.  Freshman slugger, Derek Veal had 2 RBIs bringing home CHS seasoned softball veterans, Grady FitzSimons and CJ Gizzi.  CJ blasted a triple and double to lead all Badger hitters at the plate.
First year players Abby Mullin, James Conway, and Giacomo Velocci had impressive rookie debuts.  The following is a link to pictures from opening day courtesy of Soutar Photography and guest photographer, John Lepes: https://www.kevinfsoutar.com/soutar-photo/softball-5-9-19/​ Craig High takes the mound again at home this Thursday, May 16th as they welcome Benway High back to town for a little payback. First pitch will be 10AM.    ​


CHS Reminders 
BHS Prom Bids 2019 Due THIS WEDS: The students of BHS have extended an invite for CHS student's to join them at "The Crystal Plaza " in Livingstone for Prom 2019 which will be held on Thursday, May 30th. Buffet, photo booth, and group picture are included and there will be CHS staff there serving as chaperones. Tickets are on sale for $105 a person and CHS students are welcome to bring guests. Checks should be written out to "BHS Class of 2019" and permission forms need to be in by this Wednesday, May 15th. Students should see Dr. Cap for permission forms.
Blast from the Past: CHS Prom 2017

Save the Date-Friday, May 24th "PACSAC Day 2019": On May 24th, CHS will be hosting its annual PACSAC Day and all of our families are invited to join us. What is "PACSAC Day" you ask? The name derives from the three events that make it up: The PACS Breakfast, The CHS Science Fair, and our CHS Student Awards Ceremony.

Our goal was to create a comprehensive CHS Community Event that took a collective of annual single school events and allowed our parents the opportunity to attend them all in one day! Our morning will begin with our PACS Breakfast in our Student Lounge from 8:30-9AM. Next will be our Science Expo from 9:15-10:30AM where each guest will receive a map of the various science themed classrooms and have the opportunity to hear from and ask questions of our CHS Student Scientists. Theme rooms include:
The Human Body
Chemical Reactions
The Animal Kingdom
Inventions and Innovations
Power Sources and The Universe
Natural Disasters
Modern Medicine
Our day will wrap up with a celebration of our student accomplishments at the CHS Student Award Ceremony held in the BHS Auditorium from 10:45-11:45AM. Parents can attend one or all of our PACSAC day events and are welcome to invite other family members and friends.
Craig School Auction "One Giant Leap" Update
The Craig School Auction is This Saturday, May 18th:  One Giant Leap! The Craig School Celebrates Exploration this Saturday, May 18th at the The Knoll East at 6PM.  Below are some of the Frequently Asked Auction Questions that will hopefully inspire you to join us for this important and fun filled evening-
Who will be there?  Everyone! We have current parents, faculty, staff, Board members, alumni families, alumni, friends of families, pretty much anyone that loves The Craig School!
What do I do when I get there?  Come on in and prepare to have fun!  It's  a great time mingling, checking out our silent auction, enjoying cocktails, hors d'oeuvres!
Wait a silent auction, what's that?  Over the past few months we have been soliciting and gathering items to auction off!  Some of our items include jewelry, purses, cocktails, books, tickets to Broadway shows, concerts, Hershey Park  and even getaways! The perfect indulgence for you or the perfect gift for someone else.  There truly is something for EVERYONE at EVERY price point!
What happens after the silent auction?  We head into the dining room where you will be seated with friends, fellow class parents, or carpool buddies.  So no need to have to scout out a place to sit!
Then what?  We enjoy a wonderful meal together and wait for the program to begin.  There will be a video paying tribute to our school followed by our Live Auction.  If you haven't had the opportunity to meet Nick Dawes, from Antiques Roadshow, you are in for a treat.  You just may be his favorite guest!  He will be offering items to bid on ranging from a family sleep over at The Museum of Natural History to  a weekend in Washington D.C., and even tickets to sporting events!   Once that is wrapped up, we draw for the 50/50 Raffle. Then, you can pick up your silent auction winnings and head on home feeling terrific inside from all the fun you had while supporting Craig!
What should we wear?  We call it cocktail casual-Ladies wear your dress or fancy top and pants and feel free to channel your inner 60's- after all we are celebrating the 50th Anniversary of the moon landing!  Gentleman, business casual works.
Oh, I forgot, One more question-Are tickets still available?  Of course!!! We are counting on you to help us fill our seats.  Call Katie Burke-973.334.1295 ext. 229 or email kburke@craigschool.org
Calendar
Thursday, May 16th 
3rd Trimester Progress Reports
Saturday, May 18th 
Craig School Auction "One Giant Leap" 8PM
Friday, May 24th 
12PM Close: PACSAC Day (PACS Breakfast-Science Fair-Awards Ceremony)
Monday, May 27th 
School Closed: Memorial Day
Thursday, May 30th
BHS Prom at Crystal Plaza in Livingstone (7:30-10:30PM)